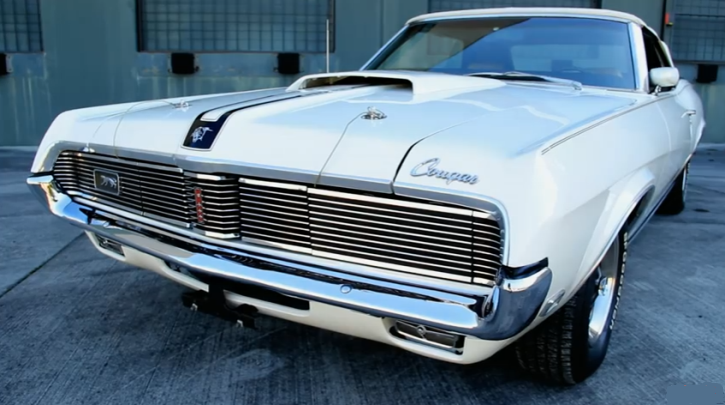 '69 Mercury Cougar 428 Cobra Jet Collector Car!
Although it was built with Mustang DNA, visually the 1969 Mercury Cougar was quite different and was meant to target buyers outside of the muscle car market. With that and few more thoughts in mind Mercury created the 1969 Cougar XR-7 powered by the high performing 428 Cobra Jet engine. What we have here is a pristine example of mid-sized luxury muscle car part of the Brothers Collection. See the video for all details on this gorgeous White 1969 Mercury Cougar XR-7 Convertible.
Watch, Enjoy & Share!