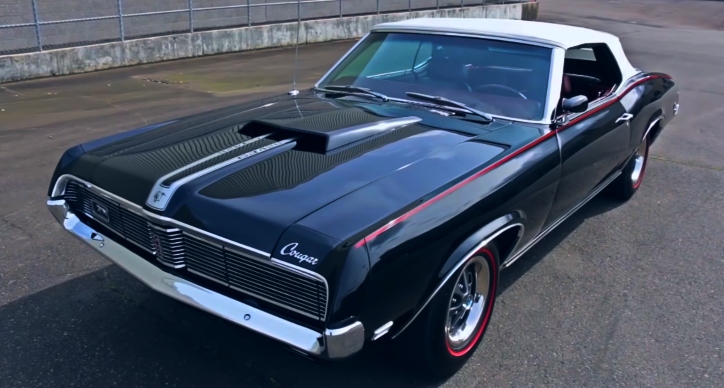 Although not as popular as Mustangs, the Cougars were cool cars as well and the redesign they received in 1969 gave them even more appealing look. Black body accented with Red stripes and Red line tires and White convertible top this 1969 Mercury Cougar XR7 is a real beauty. The rich Red bucket seat interior offers style and comfort to the driver, but that's not where everything ends.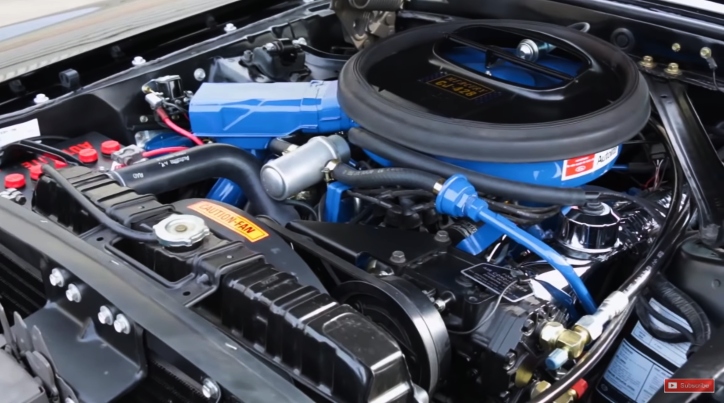 Besides beauty and comfort, the owner of this Convertible 1969 Mercury Cougar wanted some power and torque and the 10.3:1 compression 428 Cobra Jet V8 motor have plenty of both. Big valves and hydraulic camshaft topped with 735 CFM four barrel carburetor fed by Ram Air hood scoop, the engine produces a lot more than it was advertised at and is paired with C6 Automatic.
Check out the video to learn all about this 428 Cobra Jet '69 Mercury Cougar from Kevin Oeste!
---

---