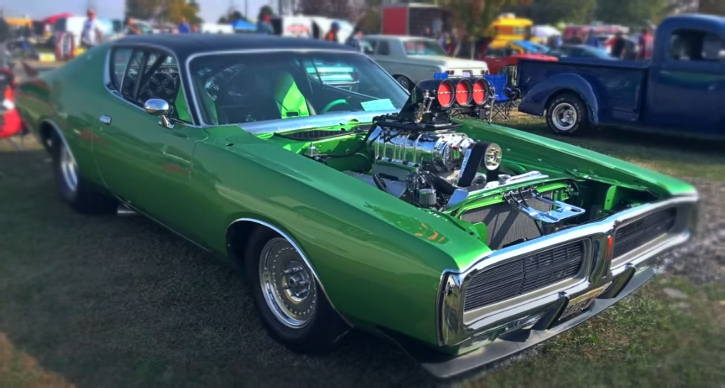 We featured this radical 1971 Dodge Charger build a while ago, but Larry Chen of Hoonigan AutoFocus has done a great interview with the owner and builder Todd Carlson, where you'll be able to learn all details on the Mopar and hear the monster at the end.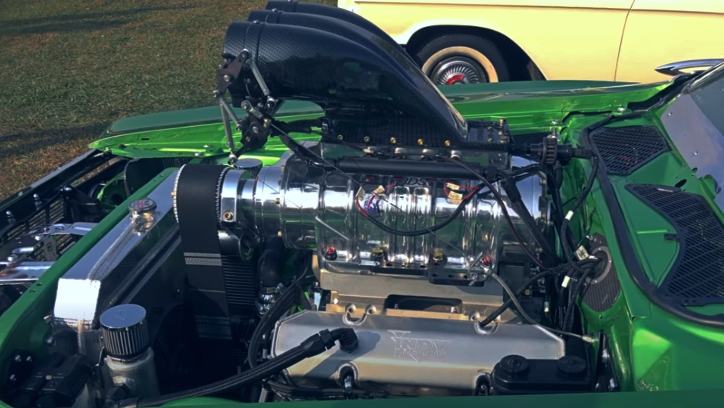 Originally a 383 powered 1971 Dodge Charger SE, this thing now sports a 540 cubic inch Mega Block based engine dressed with performance goodies, topped with 10-71 Blower and paired with 727 TorqueFlite with Cheetah shifter. And it's a street legal car!
Watch the Hoonigan AutoFocus video and feel free to share your thoughts on the build.
Did You See Rick's 1971 Plymouth "SWAGGAR"Cuda Story?