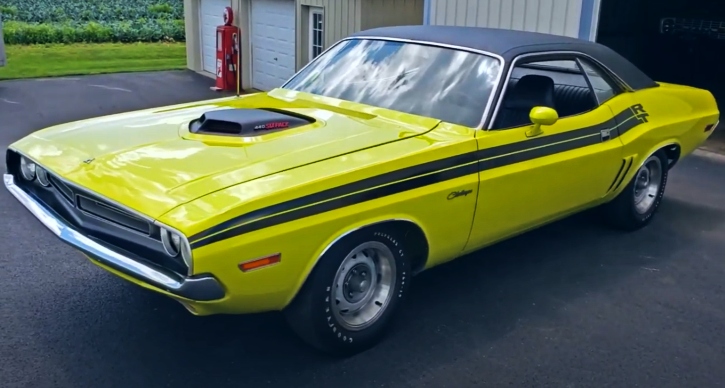 Last week we featured the 440 Six Barrel Tor Red 1971 Plymouth Cuda part of the Glen Kellers' collection, and as promised now is the time for you to see another one of his awesome Mopar muscle cars. The beautifully restored 1971 Dodge Challenger R/T powered by 440 Six Pack V8 mill paired with a Pistol Grip 4-speed tranny. And in case you're not a big block fan, I believe the Citron Yella (GY3) paint and Black R/T stripes will impress you.
Check out the Six Pack Garage video to see more of this beautiful 1971 Dodge Challenger R/T.
---
Did You See Al Young's Gorgeous 1971 Plymouth Cuda 340 Story?
---