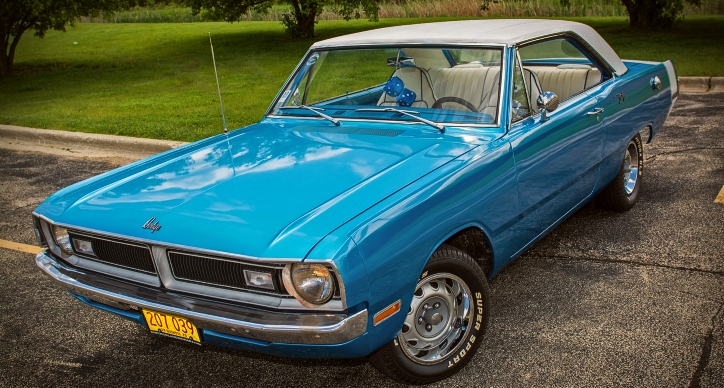 The owner of this spectacular 1970 Dodge Dart Swinger has been in love with Mopars from very early age. Charlie shares how he often went to the Grand Spaulding Dodge in Chicago, watch the guys work on the cars, get inside the showroom and sit in the vehicles.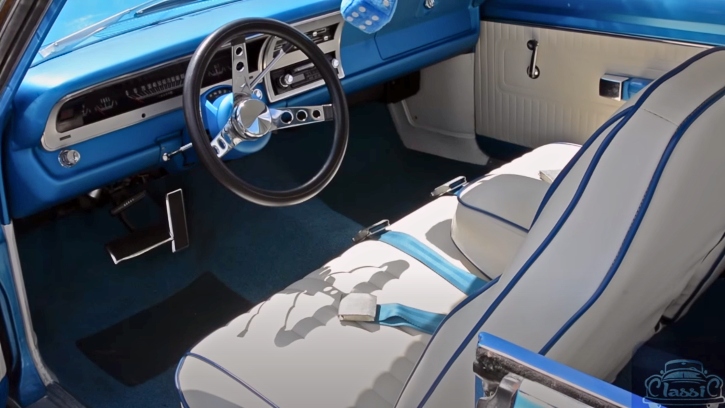 During the years he has owned almost 20 Mopar muscle cars, with most of them being A-bodies, but this B5 Blue 1970 Dodge Dart Swinger with White interior is his favorite. It only packs a stock Slant-6, but Charlie is not in his youth anymore, and that engine meets his needs.
Check out the ClassicRecollections' video to see this stunning Dodge Dart all the way around.
Did You See Hank's Dodge Dart 416 Stroker Build Story?