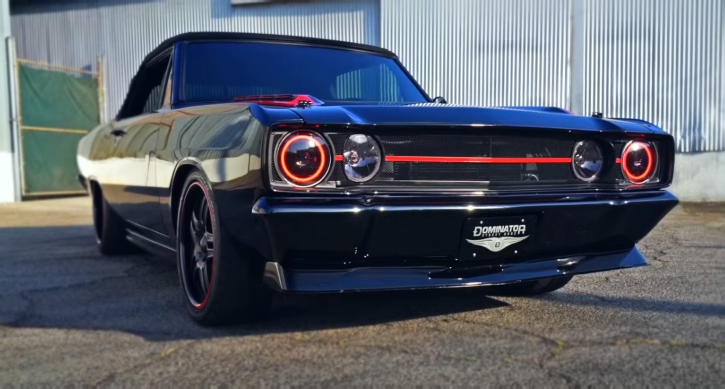 This Convertible 1967 Dodge Dart has been in the family for more than a decade, and the Father & Son have been playing with it a lot. Currently the Mopar has some amazing modifications all the way around giving it a very aggressive look, the full custom interior is just perfect in my opinion, but the super clean engine bay is where things get radical.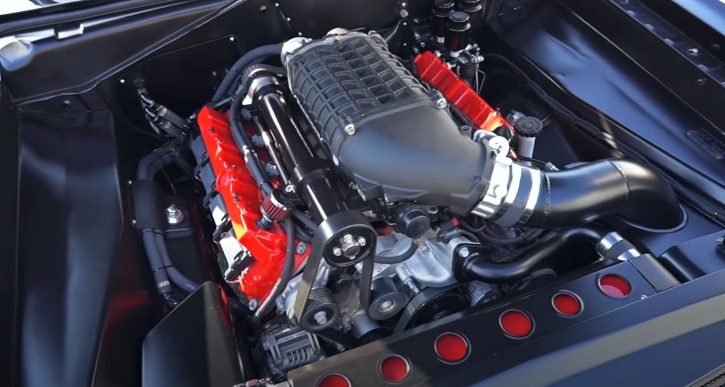 When the guys at Dominator Street Rods did the 1967 Dodge Dart build, they threw a 512 in it, and then that engine was swapped with the Hellcat. While 700hp in a street car is more than enough for most of us, these guys decided to add a Magnuson blower taking the Convertible A-body to a 1,000hp, and now you know why they named it Hell Dart.
Check out AutotopiaLA's video to see the 1967 Dodge Hell Dart flexing muscle!
---
Did You See Clint Brunner's 1968 Dodge HEMI LO23 Dart Story?
---