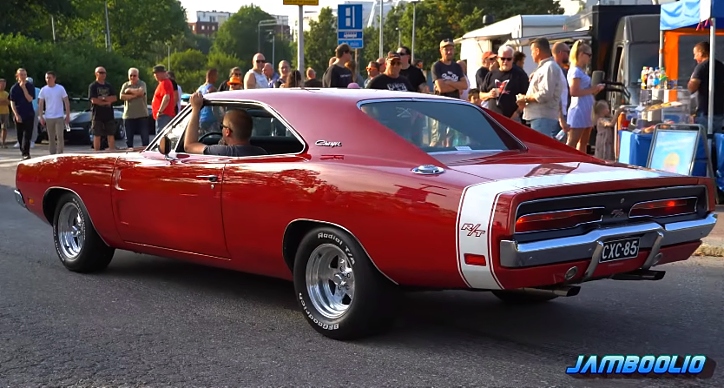 Second generation Dodge Chargers are truly iconic, there is no doubt about that. I am sure you will appreciate the one I have for you today. Straight B-body, beautiful color combo, perfect stance and angry sounding 505 cubic inch Big Block Mopar Stroker.
Doing burnouts with the wife and two kids on board, what a cool way to spend a fun day with the family. That is exactly what the owner of this 1969 Dodge Charger did at a recent car event in Finland. Our friends from Jamboolio filmed plenty of the action.
Check out the video to see this stout '69 Dodge Charger roasting the tires.
You May Also Like Kurt Hepp's 1970 Dodge Charger R/T Story